AUGUST NEWS 2018 Summer Sizzlers continue at Monday Night
AUGUST NEWS 2018
Our Favorite Day of the Week...MONDAY!
Many of us are frequently asked what is the best day of the week. For many of our volunteers it is Monday Night. Some say it resets their moral compass in a time when so many in New York and America need housing, employment and medical assistance. Volunteering on MNH (and there are no paid staff members) gives each of us the chance to make a difference – contribute to creating a good day in the lives of close to 400 guests that join us each week. How important is this work? It is far easier to see as our guests are leaving. It takes but a moment to thank them for joining us
and to help the elderly up the stairs to understand that together we are resetting the moral compass of our community. We share so much more with our guests than we ever knew before we joined other volunteers at MNH.
For further confirmation that our mission is life changing look to the students that join us most weeks. Manhattanville College students will return again this Fall – continuing a service commitment that has supported our work for more than a decade. Many make sure that they are on the list for each week's van service from the Westchester Campus into the city – an hour and a half ride before their volunteer commitment begins. Others that are committed to our work are from corporate groups arranged by Nancy Ellis Yates – our volunteer manager. They first join us
with their group and then we see them week after week until we come to realize that they are as committed to our mission as any of the rest of us. Another group are the serving staff in tan aprons - week after week the same staff that works with Randi Frankel – MNH Serving Manager – to plate hundreds of meals and prepare to go meals for those unable to join us in the hall. If you are serving out guests thank the volunteers on the serving line. They are involved in portion control and strive to make each plate's food presentation attractive for our guests.
I am grateful to be able to join so many amazing volunteers each week at Monday Night Hospitality.
Love,
Thanks to Amy Legg
Amy has been a volunteer with MNH since 2014. She has mastered every aspect of our program. She has lead teams as a Row Captain, Supervised the kitchen clean-up process and even helped with close up. Amy is always ready and willing volunteer leader - even with a broken arm from the result of an unfortunate car/bicycle accident!
This year, she decided to make it her mission to bring live music back to MNH. It makes a huge difference to our program and our guests. Rockers, Opera singers, folk singers have all given their time to our dinner service. Monday Nights are a more harmonious thanks to Amy.
COLD HARD FACTS: HOUSING + OVERDOSES
Housing is the Issue Most Often faced by our Social Workers
Our social workers are assisting more and more guests that are trying to either avoid eviction or secure housing. John Sheehan and Irene Friedland (both are LMSWs) are doing their best to facilitate help for each client that comes before them. They have been successful in helping guests (many elderly) to avoid eviction and helping veterans secure housing. Working in conjunction with Fifth Ave Presbyterian Church we are doing our best to get our clients positioned to be among the first to be awarded housing in New York.
If you know someone who needs help please contact Coalition for the Homeless.
Monday Night Hospitality Overdose Emergency Services
This year we have seen more and more guests coming to the meal program with obvious addiction issues. In many cases our Hospitality staff in the garden offers them a meal to go if their behavior
prevents them from being in community in the hall. John Sheehan (our senior social worker) and George Collins are certified to administer Naloxone when an overdose is live threatening. This is a
remarkable drug that comes in easy to dispense nasal spray. It reverses the effect of heroin and opioid overdoes immediately and stops the process in a body that interrupts the breathing
function. Unfortunately, Naloxone does nothing for the cravings that lead to addiction – that requires therapy and a drug treatment regimen. The beneficial effects of Naloxone wear off in about an hour and a half and the opioid again regains control of the patient's body. That is why it is essential to call 911 after administering Naloxone. New York State has passed a good Samaritan law so that no one can be taken to court for administering it We have it on site in a secure location. We hope not to have to administer this overdose treatment but are prepared to save lives when it's use is necessary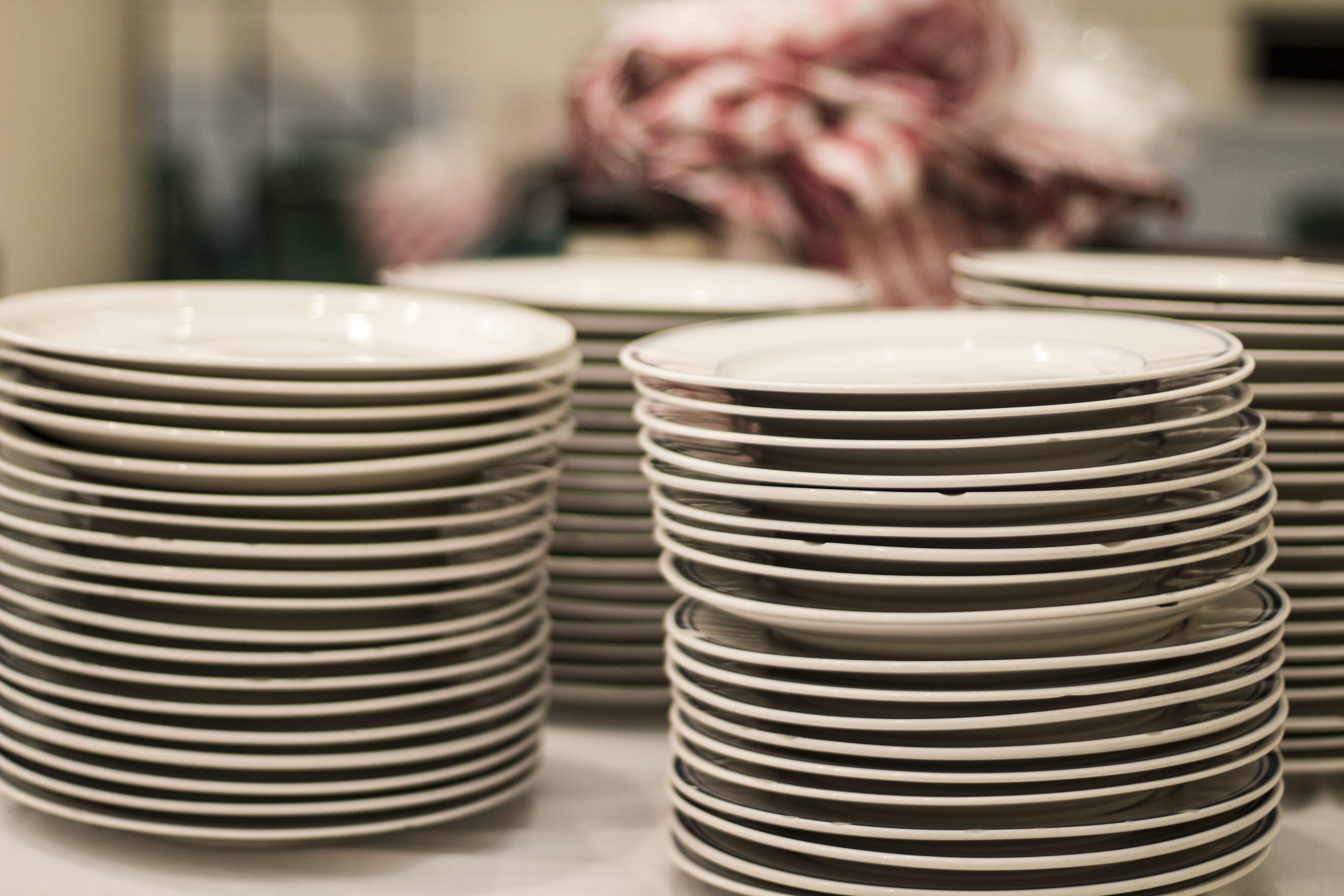 Our hallmark trait to return
MNH is returning in September to one of its fundamental hallmarks – offering the finest outreach meal in the city on china with flowers and tablecloths. We have been missing the china and flatware as All Souls struggles to repair its waste water system. We have taken steps to support that work – with the purchase of a 21-gallon grease container (it is in the kitchen or garden and is bright red). It is emptied on a regular schedule by a recycling collection company. We have also invested in a commercial water vacuum (55-gal capacity) as well as commercial plumbing supplies on place to keep the bathrooms from clogging. All of these preparations are in place to help us
return to serving a great diner on the plates it deserves. We thank all of the serving volunteers that have struggled with plastic plates and foam bowls. Going back to dishwashing everything will return us to a green kitchen status and save us the cost of buying disposables.
This enthusiastic group of Insurance professionals, came to MNH on two Mondays this summer with 30 volunteers. They were resourceful and compassionate servers ready to take on any challenge. The PLUS Foundation sponsors a variety of charitable programs across the country. "Your effort is the exact type of project we love to support – where we can provide financial resources, and more importantly, humble servitude while giving back to our communities." – Dan, PLUS member and volunteer. We thank the Plus team for giving all your energy and enthusiasm to our program.